Landscapes of Faith Festival – June 2021
runs every day in June
Join the Landscapes of Faith Festival this June – follow it online or get involved in the community. All the festival activity will be Covid-19 safe. If there are government health restrictions we'll still be streaming and posting the festival online. If it's possible to safely meet and visit wonderful places and people – then we'll be doing it!!! Safety and celebration are our watchwords!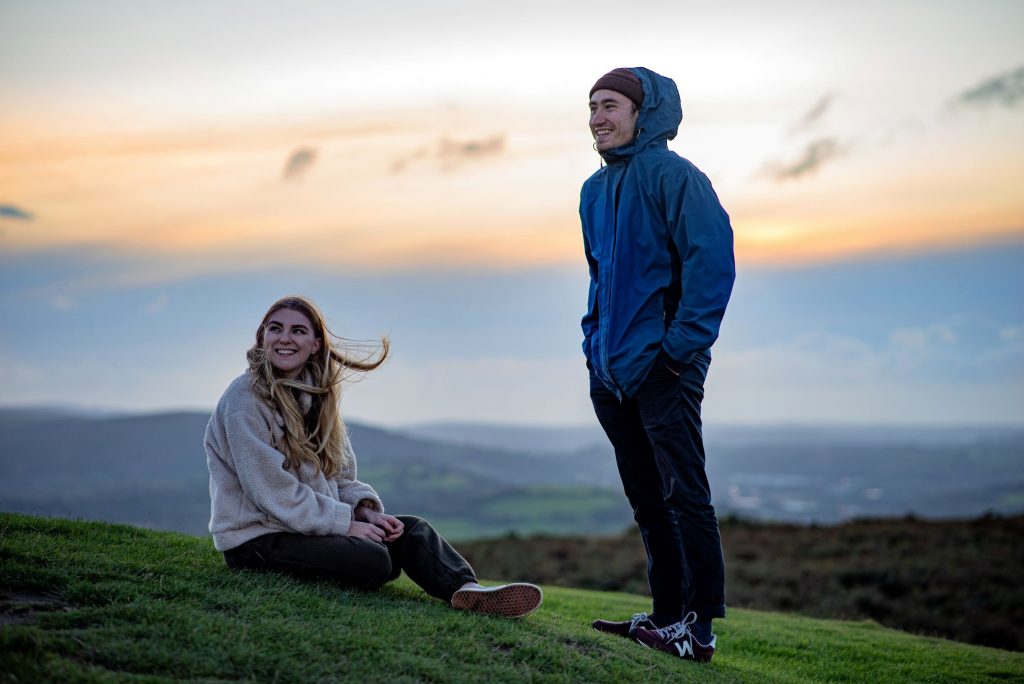 We'll be announcing festival items and activities from now all the way through to June. And there's still time for you to think about how you want to take part. There's plenty of space for your local stories and your community. Let us know how you want to celebrate the landscapes of faith. We'll add your activity to the festival!
Here's a video of the offer of our fabulous faith traditions:
The shape of the festival is up to you! Get involved. Make a splash with your stories…
FOUR JOURNEYS
To set everything off we'll be making four journeys across the landscape. If it's safe then we look forward to meeting you and your community as we travel. If there are lockdowns then we'll broadcast the journeys online so you can still take part.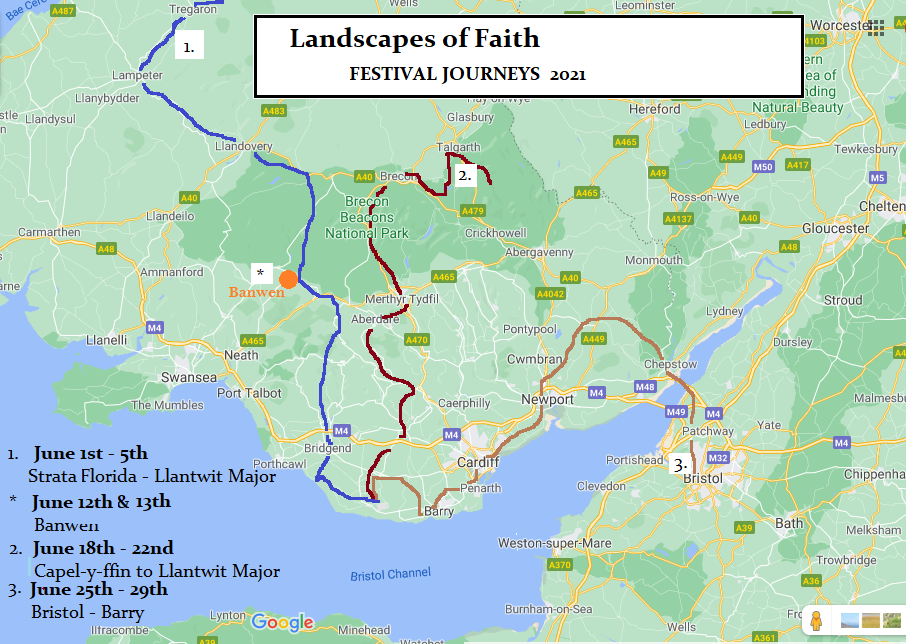 Journey 1. St David. At the beginning of June we'll begin at Strata Florida and LLanddewi Brefi a place named after Saint David. David is the Patron Saint of Wales and we'll travel for a few days over the mountains of South Wales to Llantwit Major where David is said to have studied with the great teacher Illtud.
St Patrick. St Patrick was from Wales! He was kidnapped by pirates and taken as a slave to Ireland. The community in Banwen have beautiful natural heritage and a Roman road running right through the village. We'll be discovering the story of Patrick in Wales the village's claim on the Patron Saint of Ireland!
https://www.landscapesoffaith.org/st-patrick-was-from-wales/
Journey 3. Capel-ffin – Brecon – Llantrissant (via Merthyr). King Brychan is an ancient figure clouded on the border of myth and history. His name is still born by the town of Brecon. We know more about his many children. They joined the first generations of Celtic saints and their names speckle the landscape and settlements of South Wales. We'll be discovering how Tydfil met her death in Merthyr Tydfil and how 1300 years later violence still threatened payers for peace in the Taf valley.
Journey 3. Bristol to Barry . Starting in Bristol we'll follow the first journey of John Wesley into Wales from his headquarters at The New Rooms, Bristol. The route takes us past the Roman town and amphitheatre of Carleon where Julius and Aaron were among the first Christian martyrs in Britain, and on to the capital city to explore the stories of the great world faith traditions that have come to Wales.
In addition there'll be many more activities and stories to discover. We'll add them to the programme over the coming weeks and months until June.
Really looking forward to talking to you and having you involved. It's for all the faith traditions – everybody welcome
Best wishes,
Richard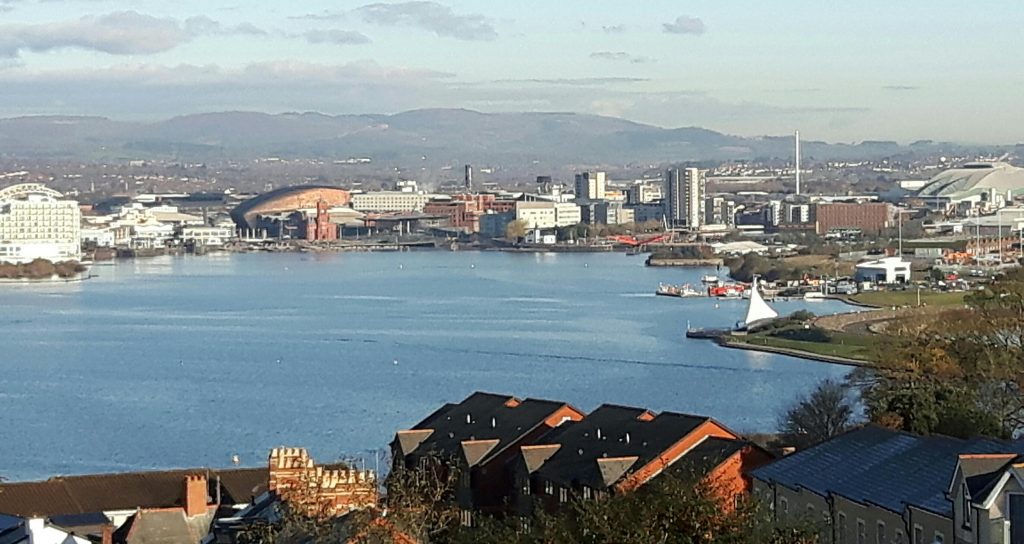 ‹ Back to Blog