First Minister drops in on zoom to celebrate Welsh St Patrick's Day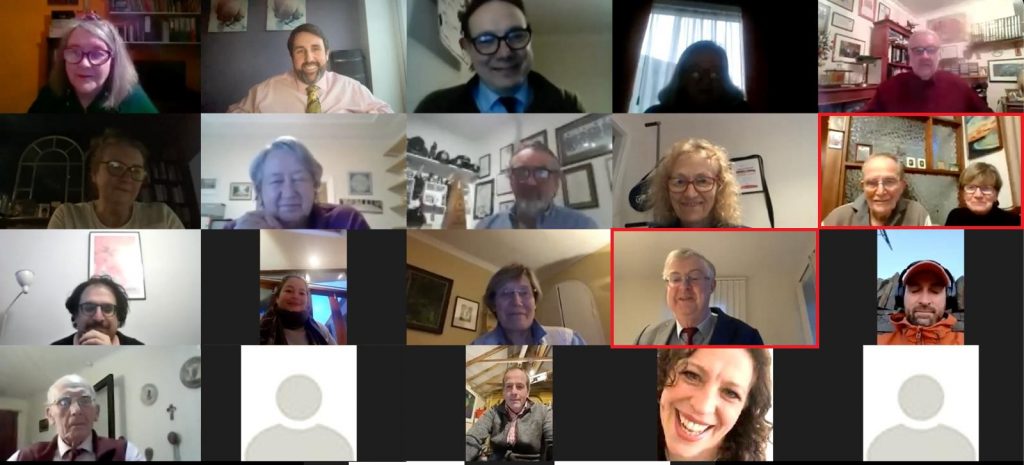 He may be running the country during the worst pandemic in living memory but Wales' First Minister Mark Drakeford took time out of his demanding schedule on St Patrick's Day to join the village of Banwen and the Landscapes of Faith festival on a community zoom event marking Wales' connections with St Patrick. The First Minister congratulated 95-year-old George Brinley Evans, a former Banwen miner, who has spent his life uncovering the story of how Patrick the patron saint of Ireland started his extraordinary life journey in Wales.
The First Minister said, "What better place could there be to celebrate St Patrick's Day than in Banwen. It's great to see so many people celebrating together virtually."
Earlier in the day George Evans had walked down to the Welsh St Patrick memorial in the village on his permitted daily lockdown exercise and laid a solitary wreath, made in the village, and decorated with local flowers, to mark the kidnapping of Patrick and his sister Darerca, and all the victims of human trafficking and modern slavery today.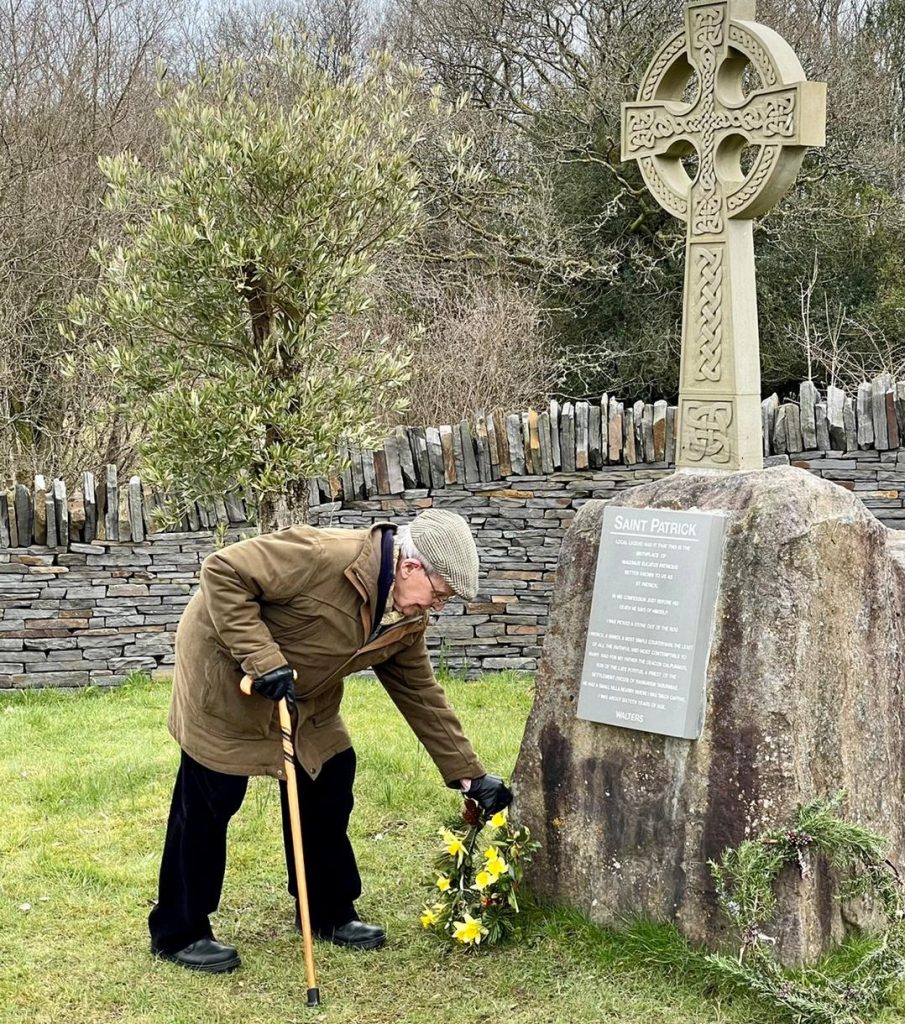 Patrick was a real historical figure and his autobiography (Confessio) tells of how he was captured by raiders in the 5th century and taken to Ireland as a slave from his birthplace, a boggy area of western Britain called Taburnaie Bannavem. George Evans has led the claim that Tafarn y Banwen is the place of Patrick's birth and kidnapping. 
The village has marked the occasion by the installation of new sculptures made in willow of figures representing Patrick's sister Darerca who was kidnapped by pirates along with Patrick, and their mother Conchessa. The village is remembering all victims of human trafficking and slavery.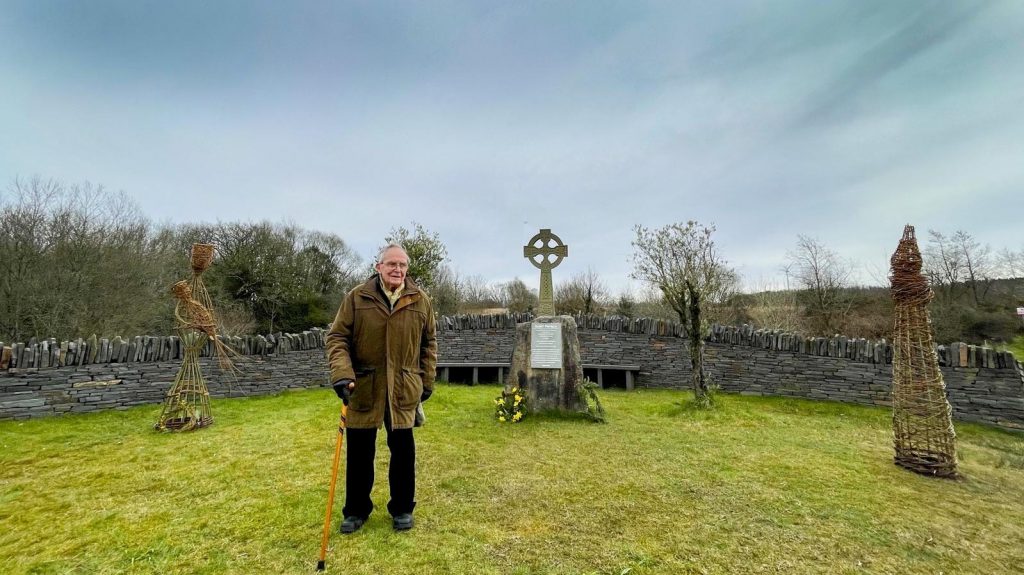 Mark Drakeford praised George Brinley Evans for his work, saying the former miner and established author was himself a legend in the area and had given a lifetime of service to his community. 
Banwen is planning another celebration this summer. Working with the Landscapes of Faith festival the village is offering a St Patrick weekend on June 12th/13th which will include Roman soldiers and cavalry camping by the side of the Roman road in the village and a re-enactment of the kidnapping of St Patrick.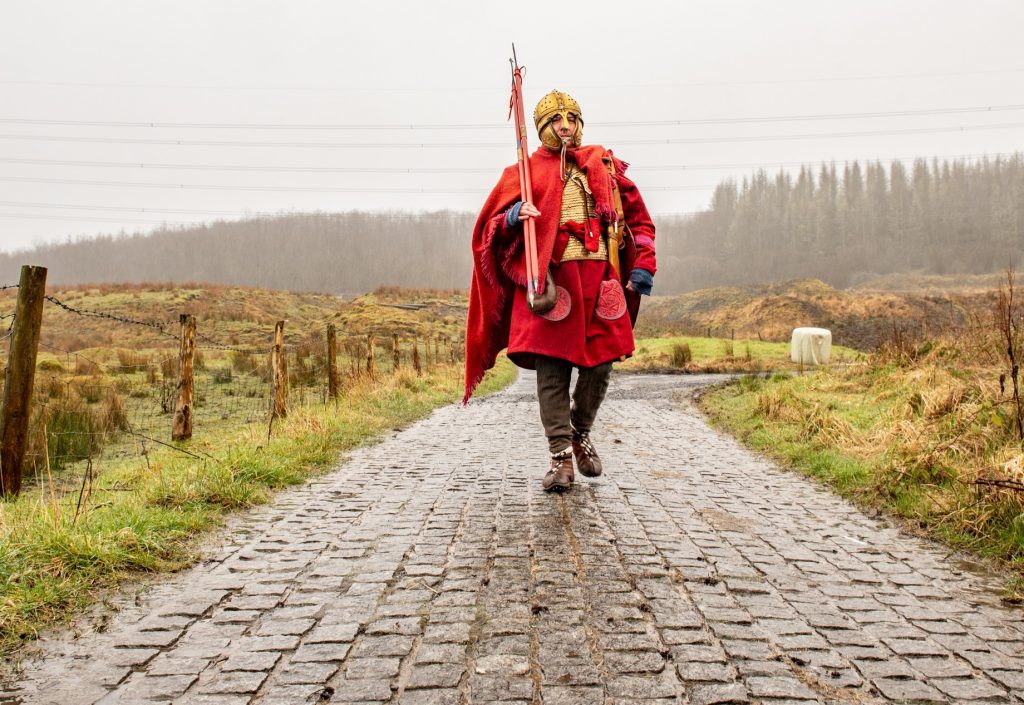 Richard Parry who leads the Landscapes of Faith project said: 'Small communities in Wales can sometimes feel remote but the Sarn Helen Roman road goes right through the village centre and reminds us that this place was once on an international highway. The village is delighted to be able to share its fantastic and beautiful heritage with the world this coming June.'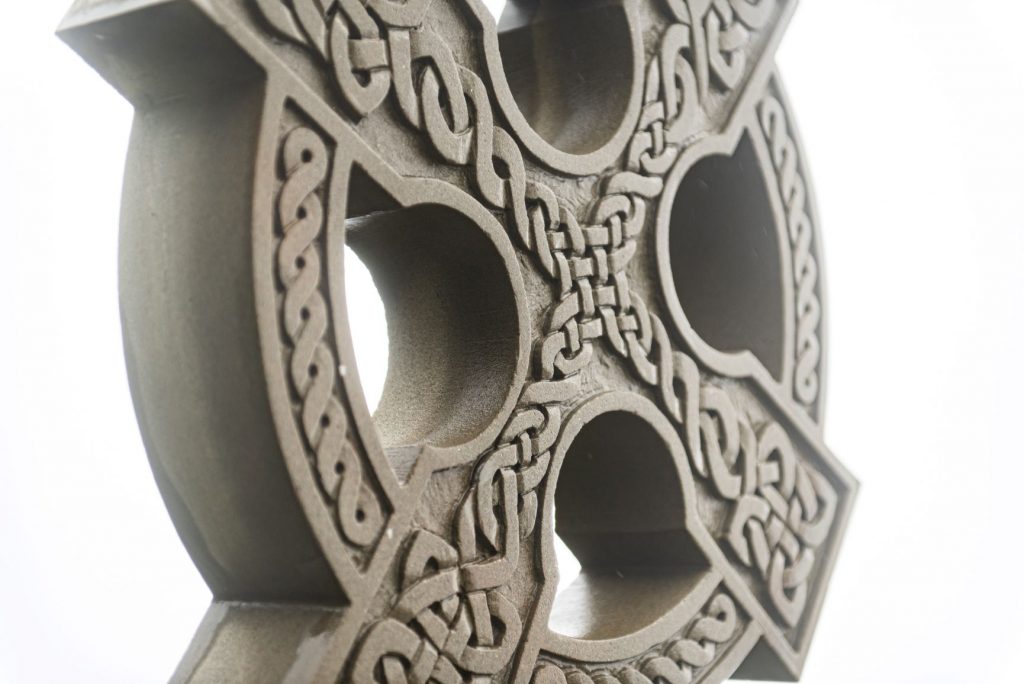 ‹ Back to Blog