Halloween in St Brides Major
Halloween celebrations and the festival of All Saints come together in this South Wales village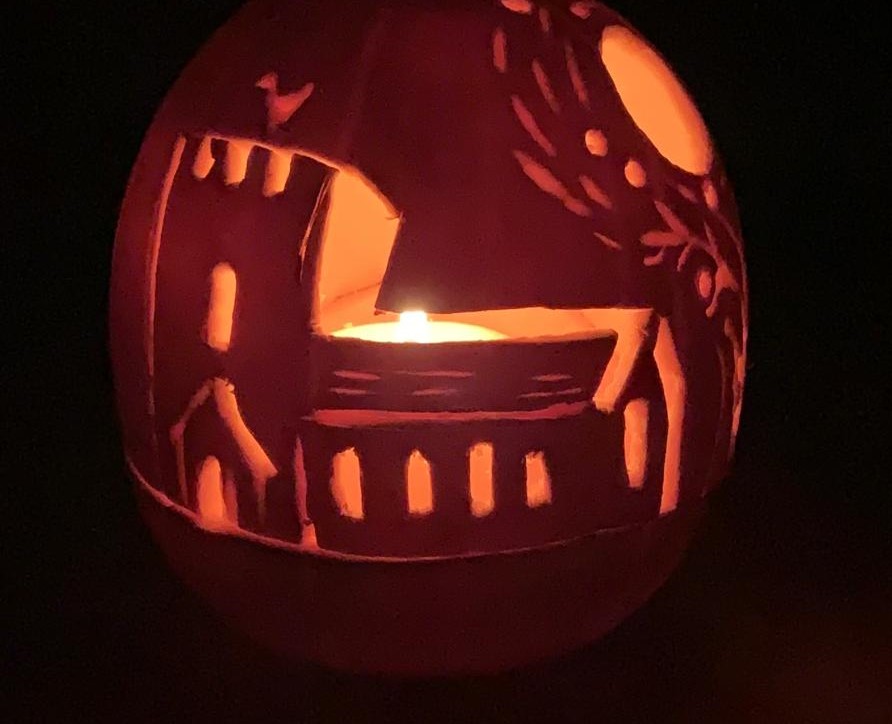 Families came together in St Brides Major, just outside Bridgend in South Wales, to start Halloween off on an exciting note. Gathering as the daylight faded children and adults walked through the village in Halloween costumes and made their way to the old church of St Bridget's where a bonfire was lit, and the church was bound with a 200 metre ribbon bearing the names of the Welsh saints.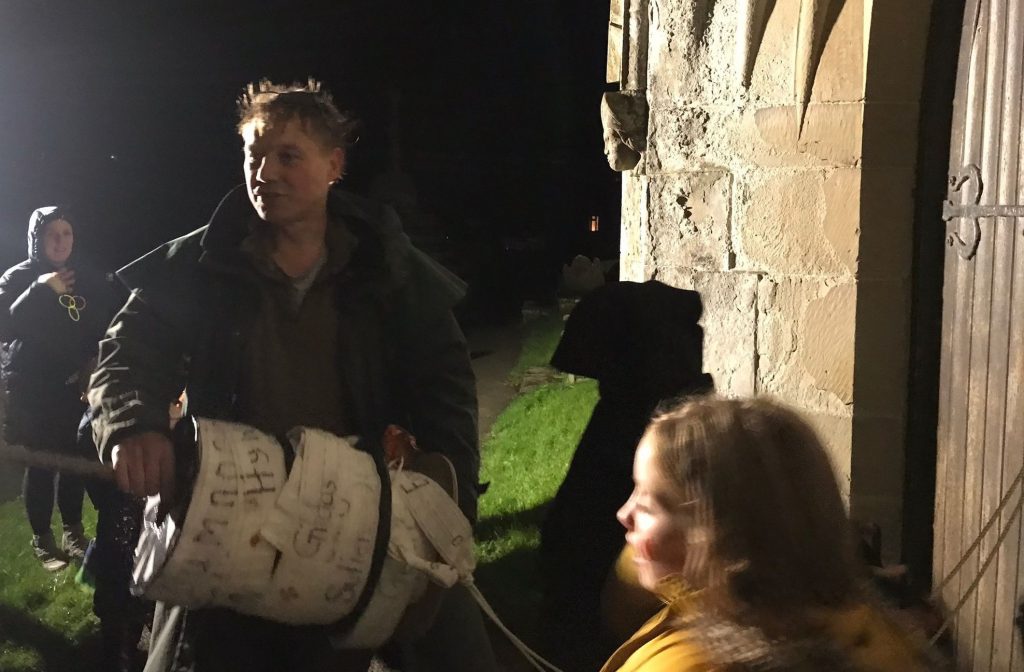 On the walk through the village children encountered mythic figures and stories from the past. In the medieval story about King Arthur, 'Gawain and the Green Knight', the young boy Gawain sets off to meet the supernatural headless Green Knight at this time of year. The children found Gawain preparing to depart in the village playground. The knight joined then on their journey to the church.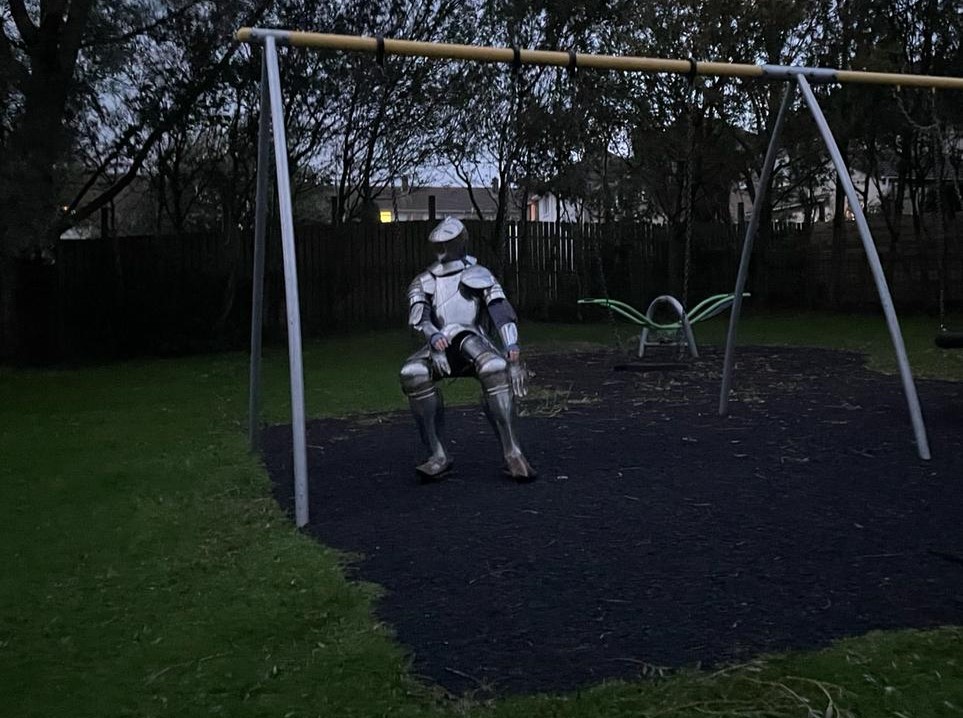 Figures from Welsh legend and mythology were also discovered. The giant Bendigeidfran was championed by those who knew him to be the best friend in the world. His name means "The Blessed Crow". The old story of Bendigeidfran is told in the Welsh stories of The Mabinogion.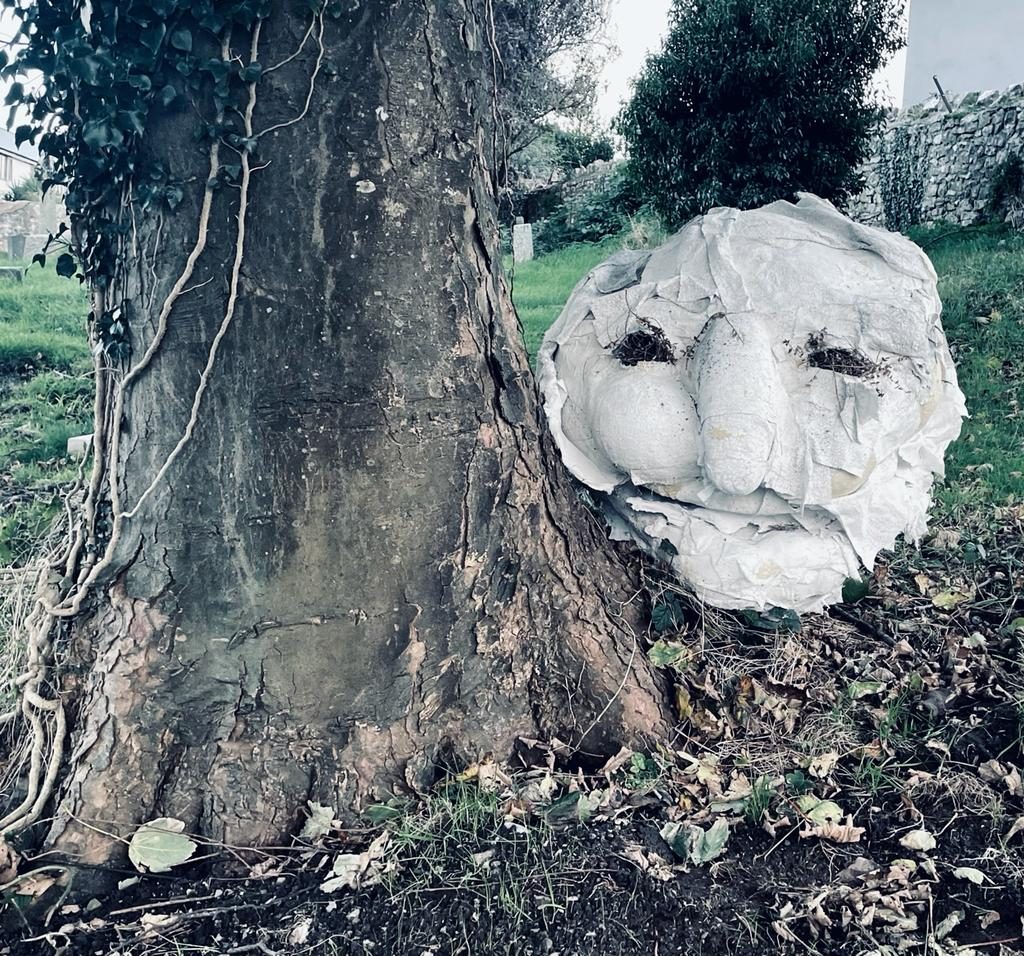 Over a thousand years ago the All Saints and All Souls festivals were brought together to this time of the year. It is traditionally also a time for bonfires. After binding the church with the ribbon bearing the names of the Welsh saints the children entered into the candlelit church to receive a small souvenir of the event, and were told that the church is a symbol and active affirmation that humans are spiritual beings and that the source of spirit is goodness and love. The children then went off to enjoy dressing up as monsters, and hunting for sweets at the doors of many village houses.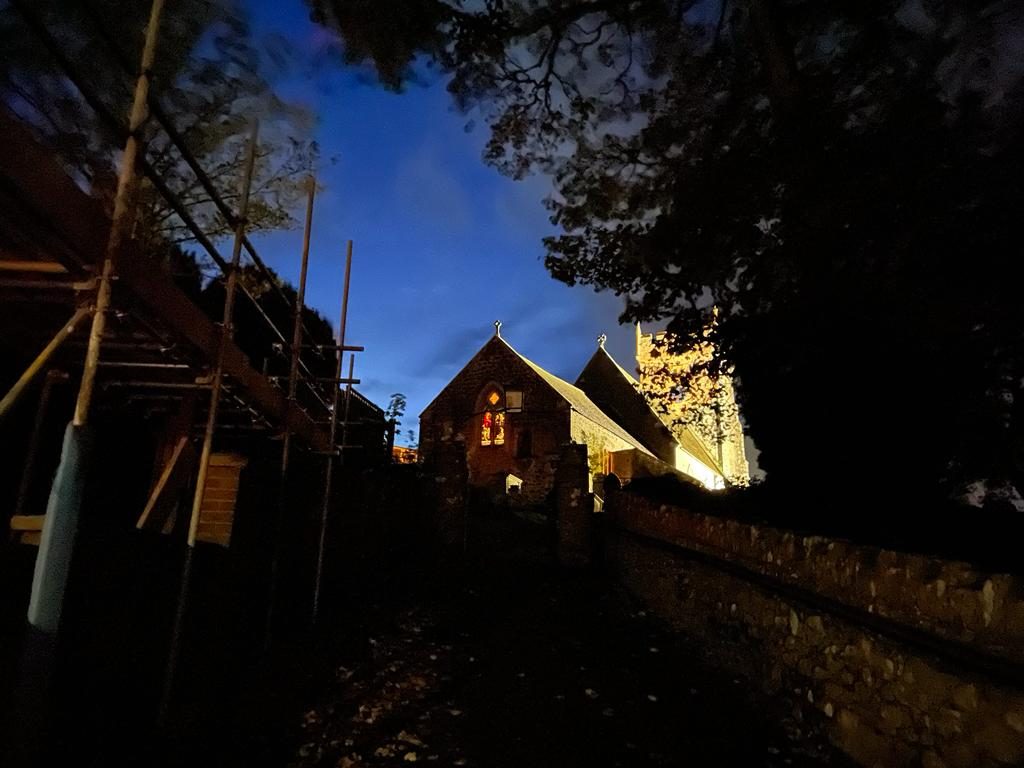 The celebration is similar to other activity in South Wales that has taken place at Penarth and Llantwit Major, and the binding of the church with a ribbon naming the Welsh saints by the light of a bonfire will take place again this year at St Illtud's Church, Llantwit Major on the first Sunday of Advent.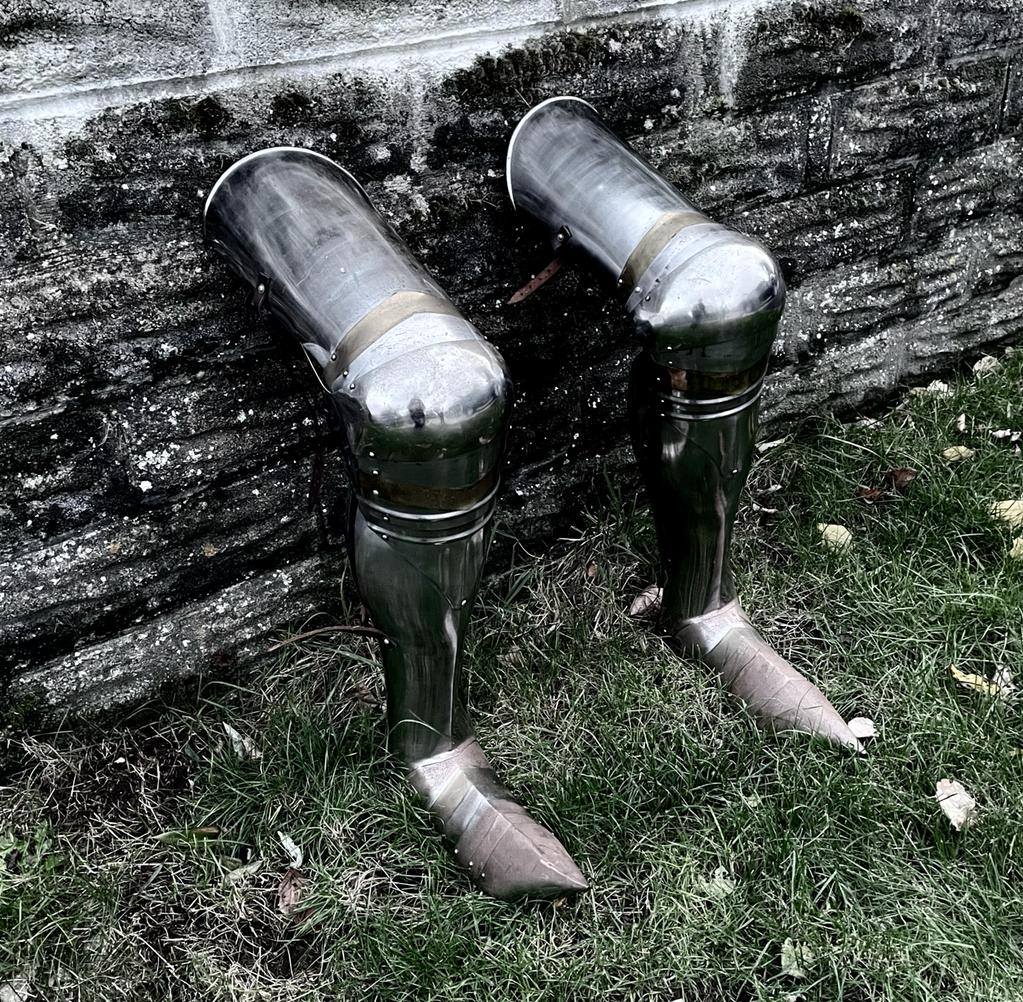 A short film of Halloween in South Wales made by the Landscapes of Faith festival is here:
‹ Back to Blog