Barry Island – Burying Barruc
September 2019:
The town of Barry in South Wales is named after a man called Barruc. He was drowned here 1500 years ago.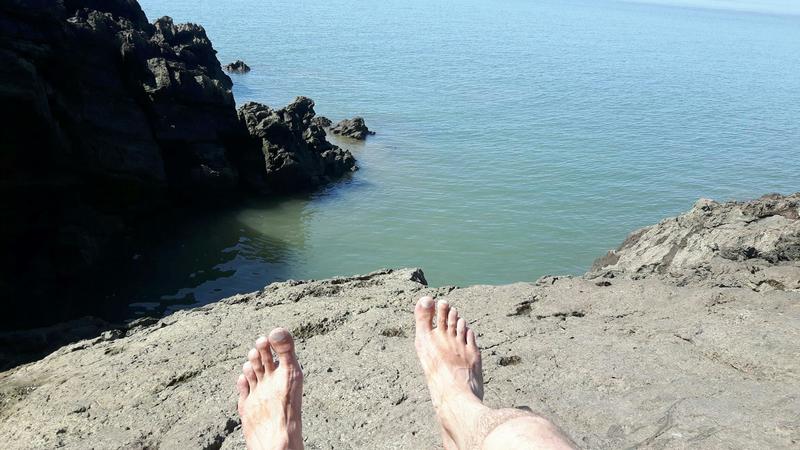 This morning I have climbed down carefully to a rocky sea inlet on the far side of the coastal headland of the celebrated Barry Island. I swam for half an hour in the sea. Today the island is peaceful and quiet.
Barruc was a friend and colleague of Saint Cadog in the sixth century. Their story gives the name to Barry Island.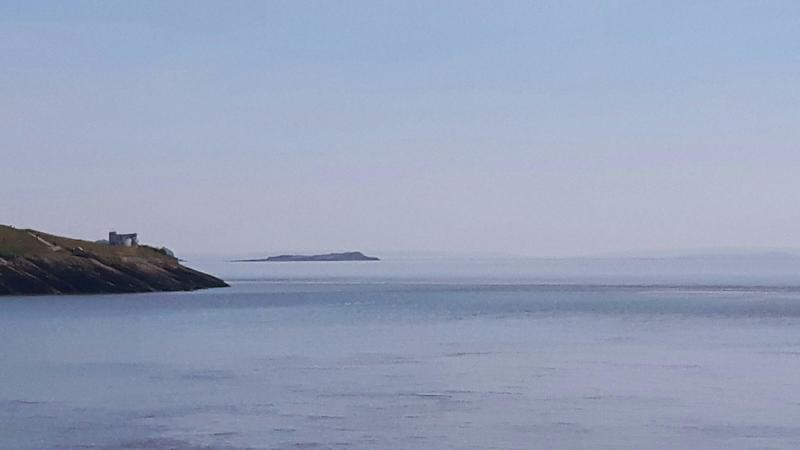 Cadog and Barruc were returning from a visit to Flat Holm Island, a few miles away on this coast. As they came ashore it was discovered that Cadog had left behind his prayer book. Books in the 6th century were very precious things indeed. Barruc returned to to Flat Holm to fetch the Cadog's book, but on his return the boat overturned in heavy seas. Barruc was drowned.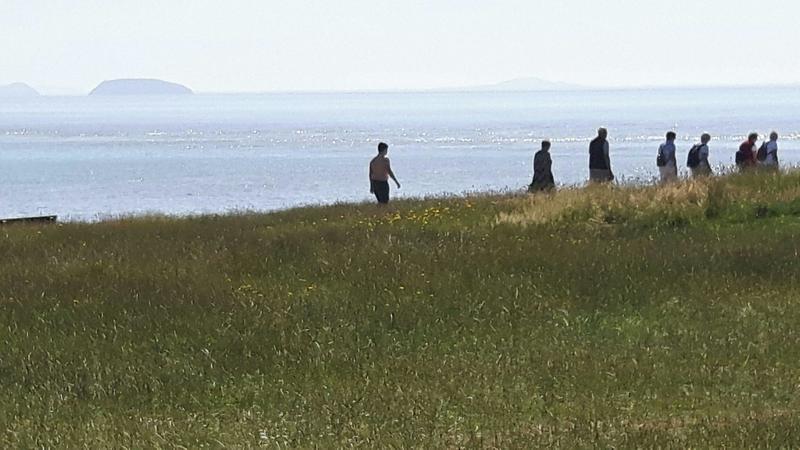 His body was washed up on the island here, and his friends buried Baruc on this headland. There is a small medieval chapel in the trees here, now ruined, that bears his name. It became an influential place in the middle ages.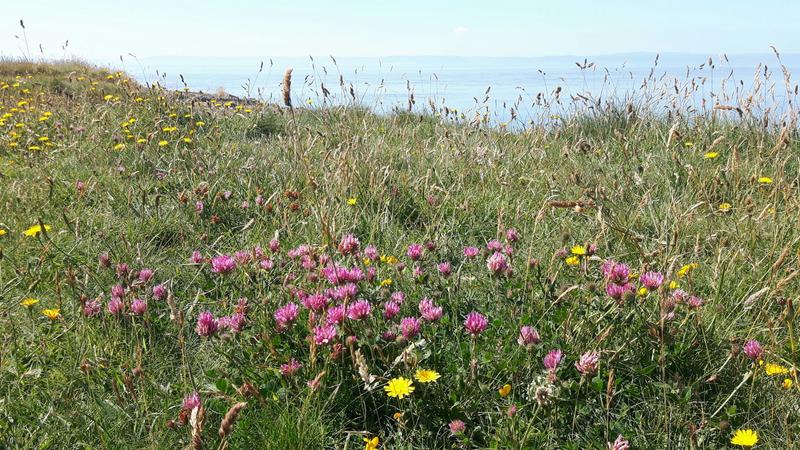 After they had buried Barruc's drowned body they decided to eat. His friends fished. A large salmon was caught. When the fish was prepared for the meal, the flesh was cut and Cadog's prayer book fell out of the belly of the salmon.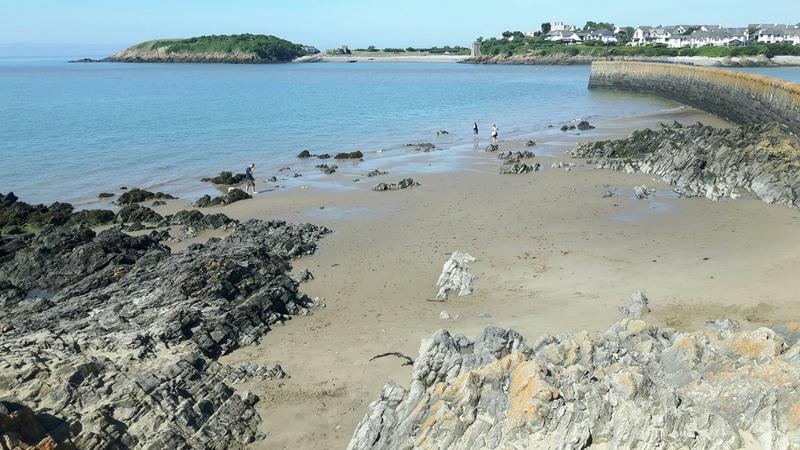 This story gives the founding name to Barry Island. There are fishers and swimmers today.
Barry is the nearest beach to Cardiff International airport – just three miles away. Barry Island has a busy modern commercial beach areas, but there are many quiet corners to explore with fabulous sea views.
‹ Back to Blog