Inter-faith week at Cardiff Met University
On the road today. I arrived just before lunch to meet staff and students at Cardiff Met University during their Inter-faith week.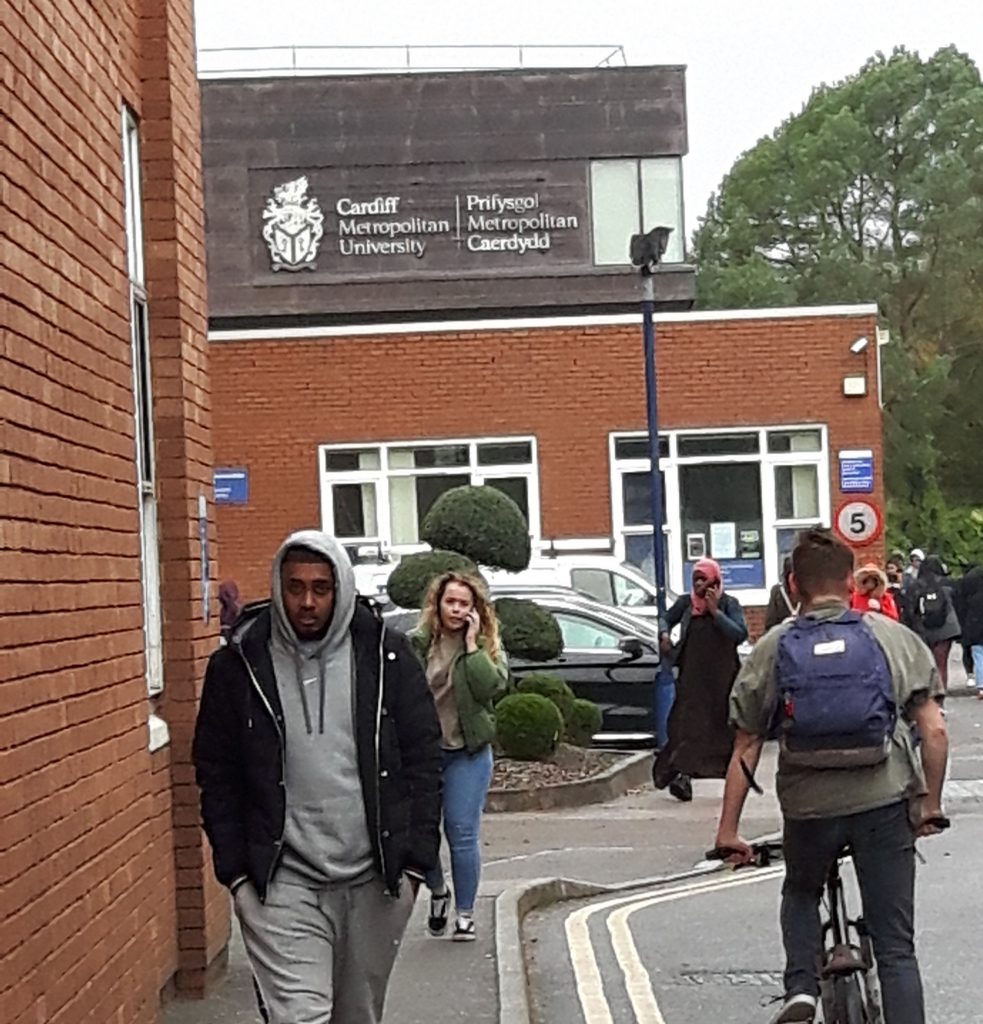 Students and staff involved in Inter-faith culture were working with the Illustration team in the University's School of Art & Design to create pop-up conversations about faiths and community in the School of Management building on the Cardiff Met Llandaff Campus in an event called "Gardens of Faith."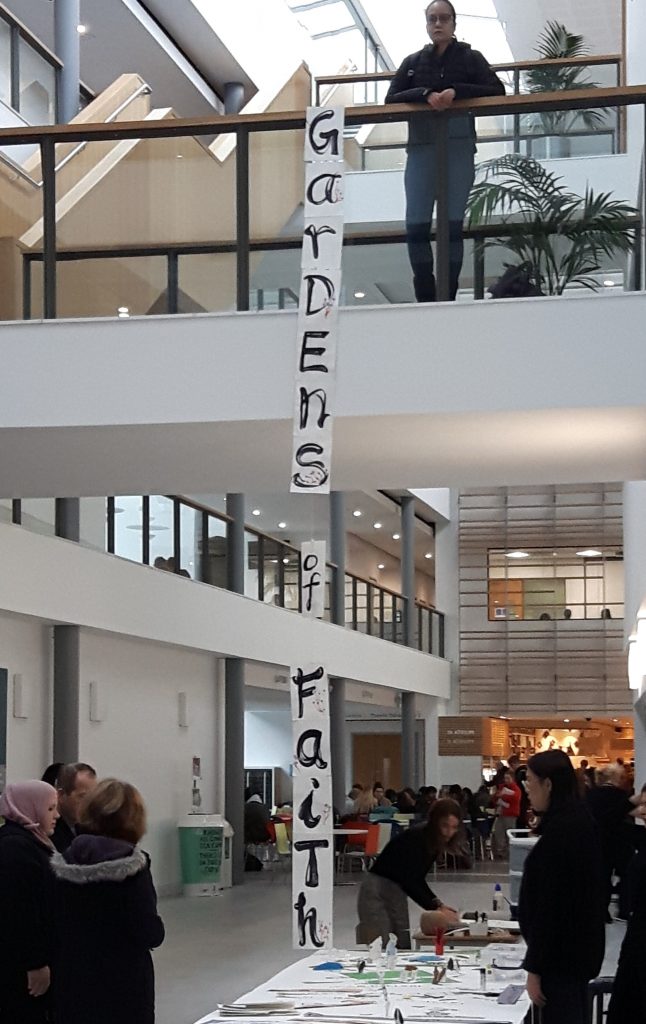 Illustration students from the Cardiff School of Art & Design were there to ask people "What are the landscapes of faith?" and invited passers to by to chat and illustrate their thoughts and questions on a pop-up paper event table.

Conversations and drawing continued for hours as students and staff stopped to talk about their experiences, views and questions. I was involved in conversations about yoga, Islam, Unitarianism, questions about whether humans were gods, atheism, Christianity, Buddhism, art, myth, narrative and Welsh literature.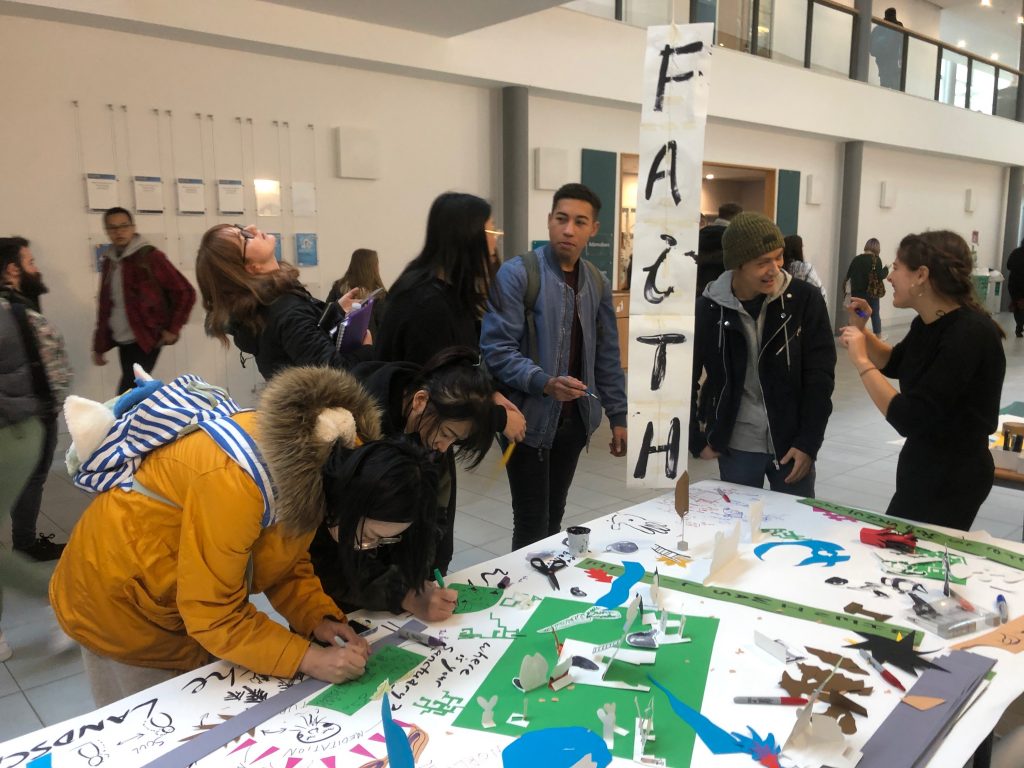 One of the organisers of Inter-faith Week at Cardiff Met is Ameira Bahadur-Kutkut, one of the two chaplains employed by the university. I asked Ameira about what sort of role a chaplain plays in the life of the university and was surprised to hear the extent and depth of the work undertaken by her and her colleague Paul who make up the chaplaincy team.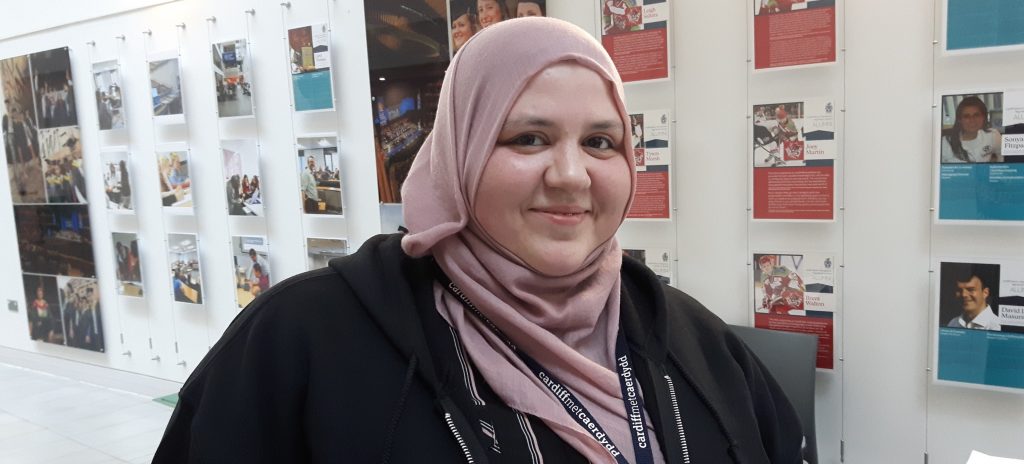 Paul (a Christian) and Ameira (a Muslim) run the university's chaplaincy and it is a multi-faith approach which means that both chaplains are available for all students, of every faith and none. Both chaplains are also academics in their own fields of psychology and psychotherapy, and conduct research and consultancy for government departments on chaplaincy and inter-faith community. They both play an active role in the strategic management of the university, and the chaplaincy team is responsible for leading and developing cultural cohesion in the heart of the university's life and student experience.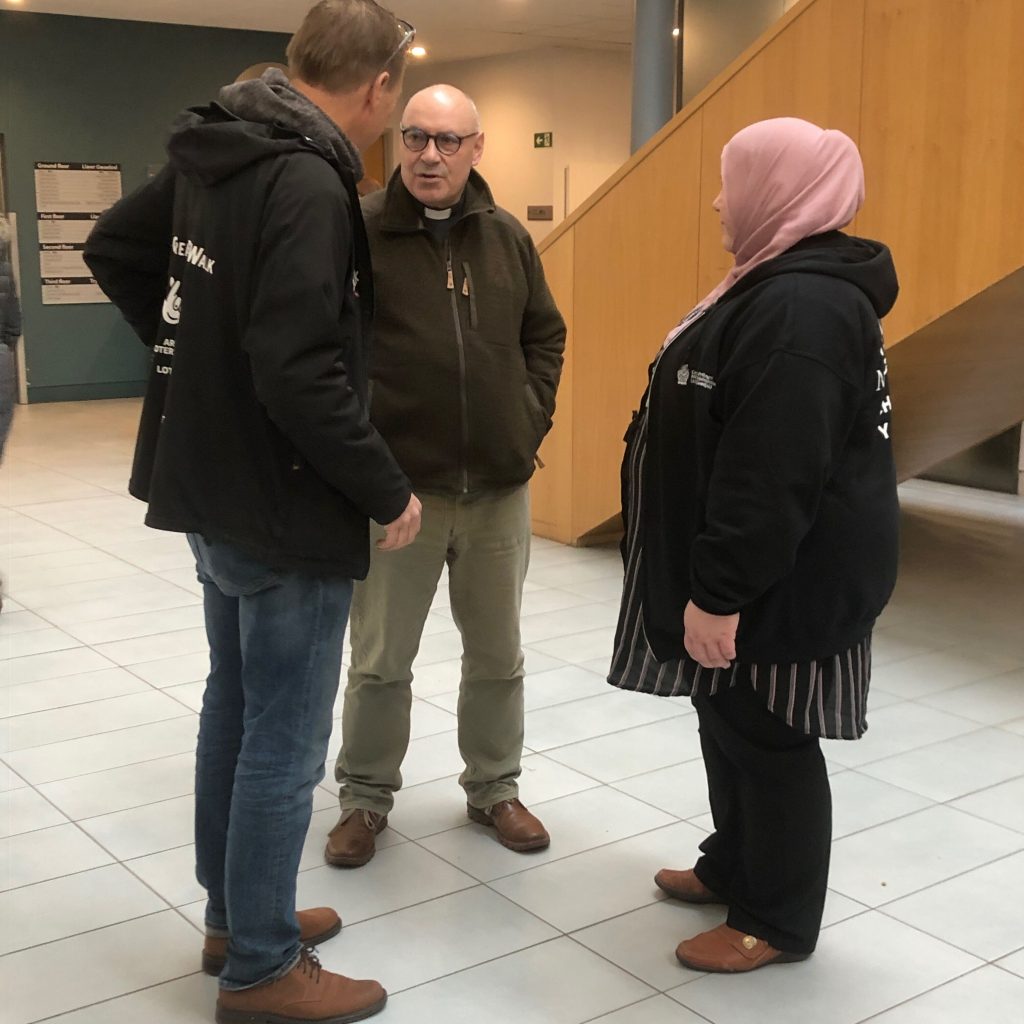 Some of the student organisers of the event were Chloe, Vicky and Maria. Chloe and Maria set up a University group called Citizens of the Globe. Every week Cardiff students from all over the world come together to meet, have social time together and explore, share and celebrate their own culture and that of Wales and Britain.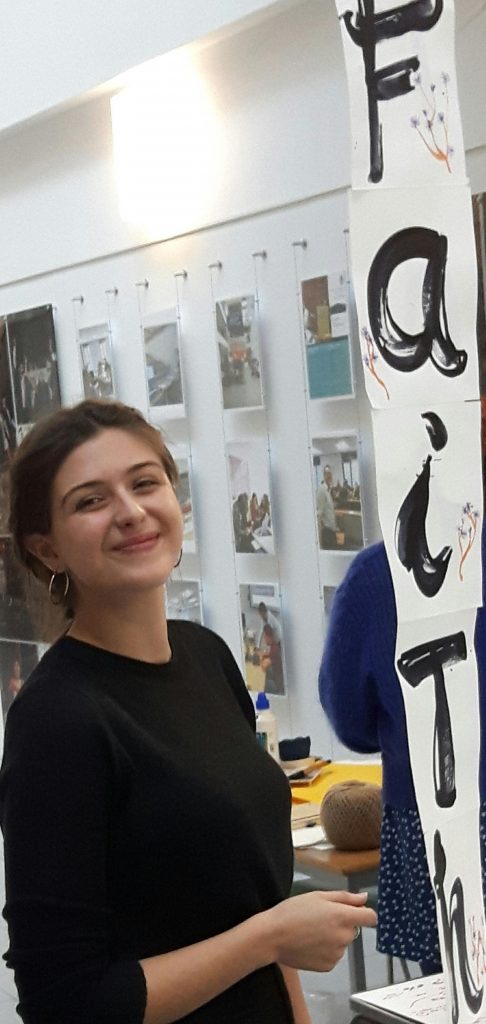 Later in the afternoon I gave a talk in the university on the importance of engaging with philosophy of religion as a foundation for Inter-faith dialogue and human coming together.

Thanks to everyone at Cardiff Met University who made this treasure hunt in the Landscape of Faith possible. Your work is inspiring.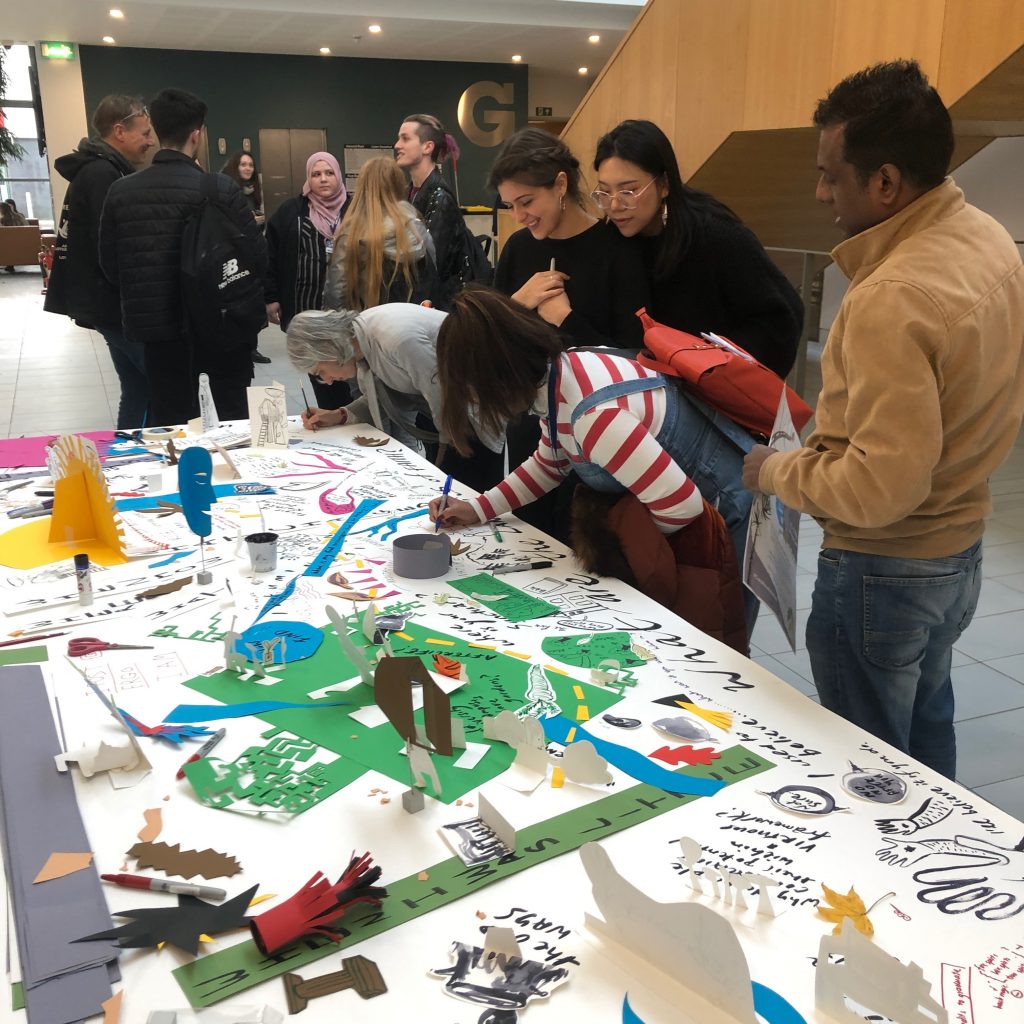 ‹ Back to Blog