Musical treasure: Tŷ Cerdd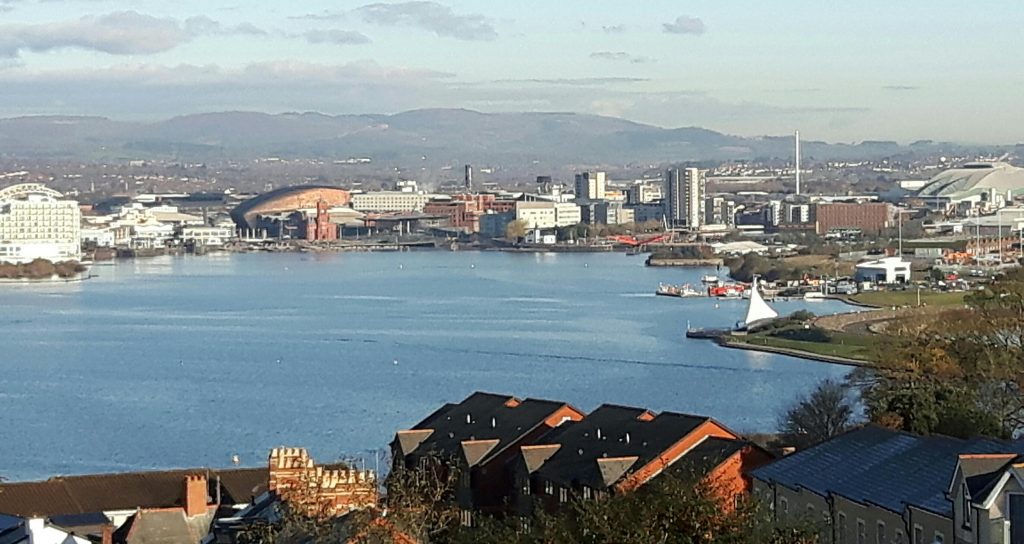 I've come this morning to Cardiff Bay, Wales to visit Tŷ Cerdd, who bring the music of Wales to the Welsh nation and to the world; it's the home of Welsh music.

The Tŷ Cerdd team are working with the Landscapes of Faith project over the next year to help uncover musical treasure in South Wales, from the past and in modern Wales today.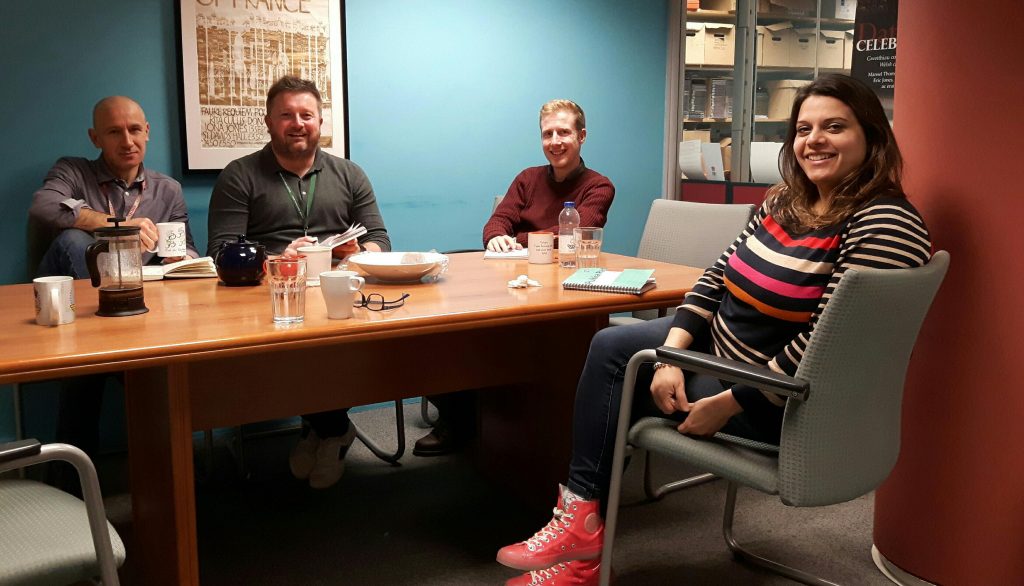 Tŷ Cerdd's archive curator Ethan took me into the collection housed in the Wales Millennium Centre, Cardiff Bay to show me some of the rich history that is held there. It can be visited by the public, by appointment.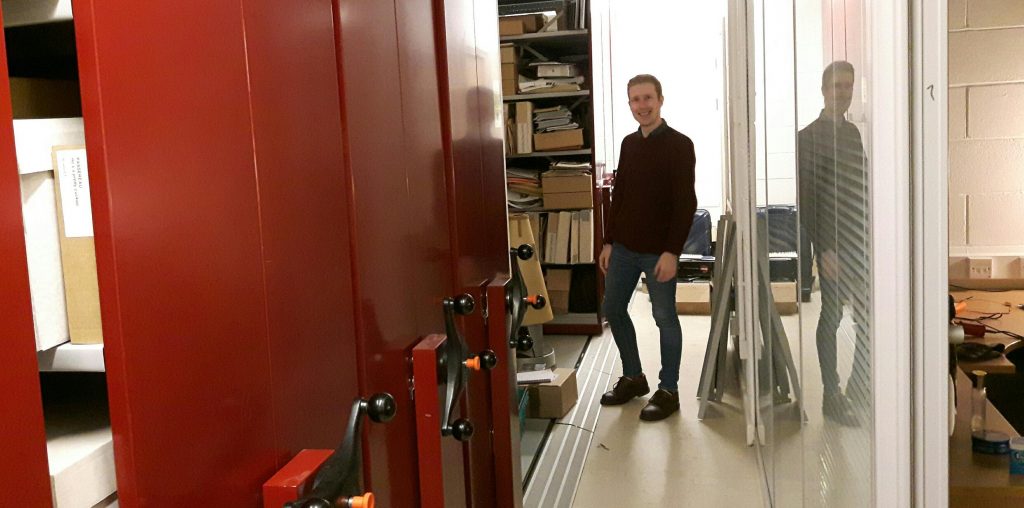 The Tŷ Cerdd collection includes published and hand-written manuscripts by Welsh composers, past and present. Choirs, musicians and scholars regularly make use of the archive here.

The 19th century introduction of Sol-fa notation gave large numbers of people in Wales the opportunity to sing in harmony. Handel's oratorio ''The Messiah' became one of the most sung pieces of music in the country.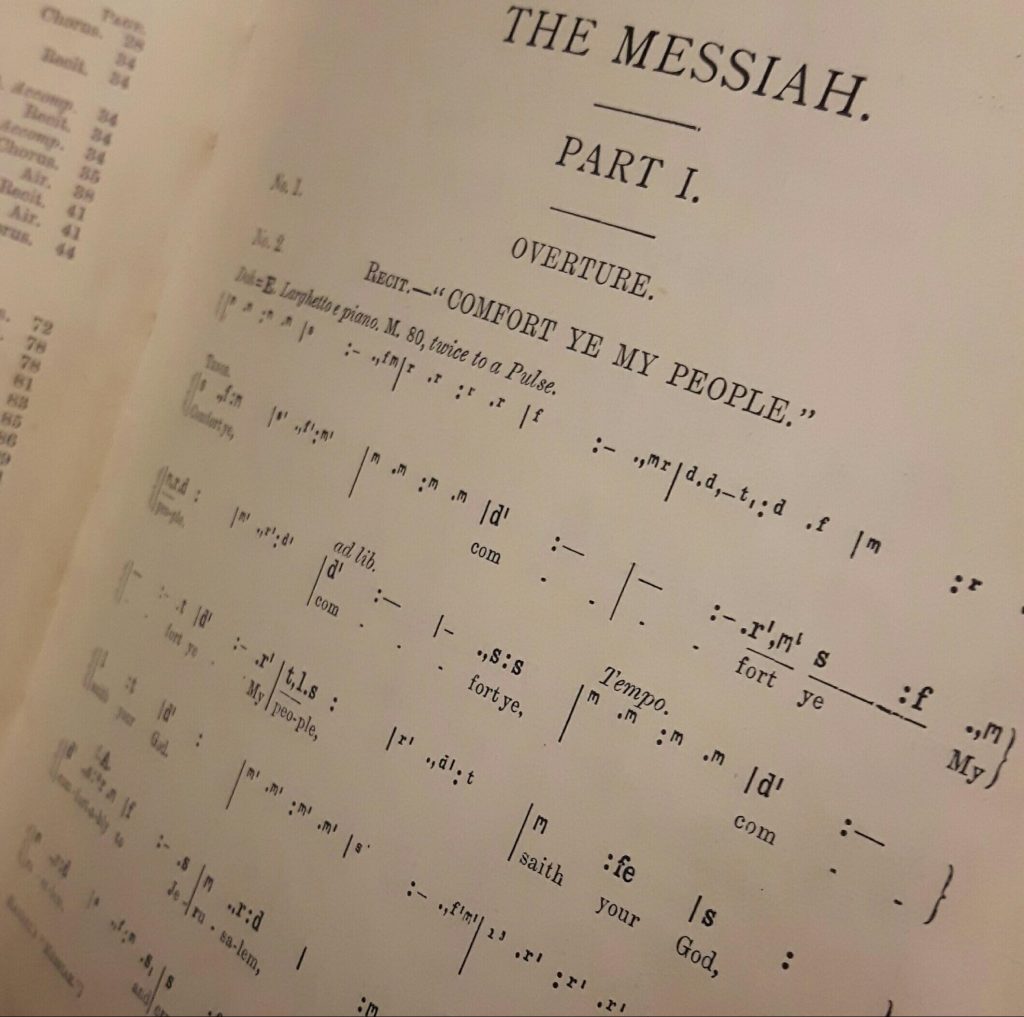 The archive also contains contemporary Welsh music.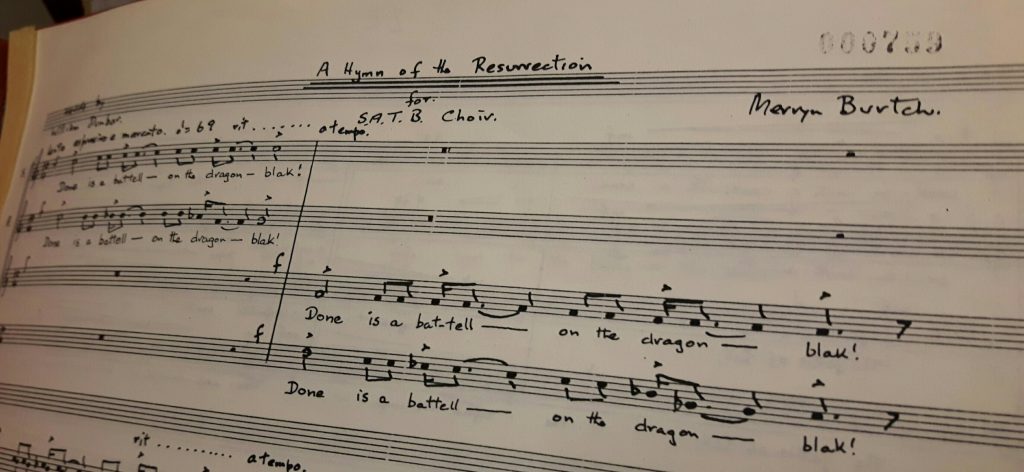 I was fascinated to find books of hymns written, in his own beautiful copperplate hand, by Aberdare coal miner John Coleman. His literary outputs were considerable and celebrated. The fair copies of his hymns are on the shelves in the archives of Tŷ Cerdd.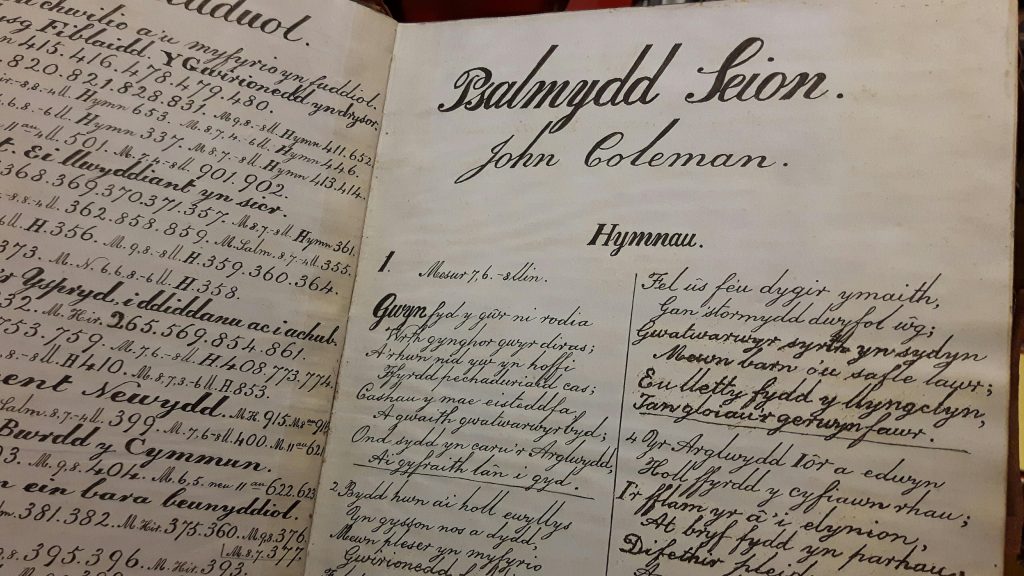 Another delight in the collection is a box of Lyfrau Pricio, a Welsh 19th century tradition of collecting hymns tunes in little manuscript books. They were used by musicians who travelled around Wales teaching new hymns, and then people made their own personal collections to be able to sing them.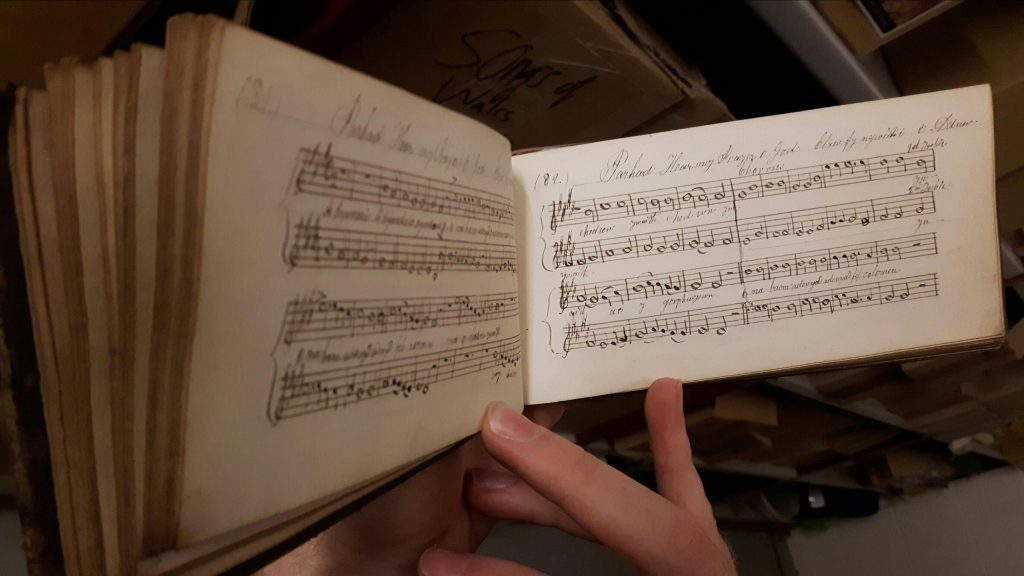 This musical score (below) is a facsimile of 17th century music for harp by Welsh composer Robert ap Huw (1580 – 1665).  The bardic culture of medieval Wales has its roots deep in ancient world music traditions, and these are still played and sung in Wales today. This week I will go to London to see Bragod perform music by Robert ap Huw in the Royal Court Theatre in Sloane Square.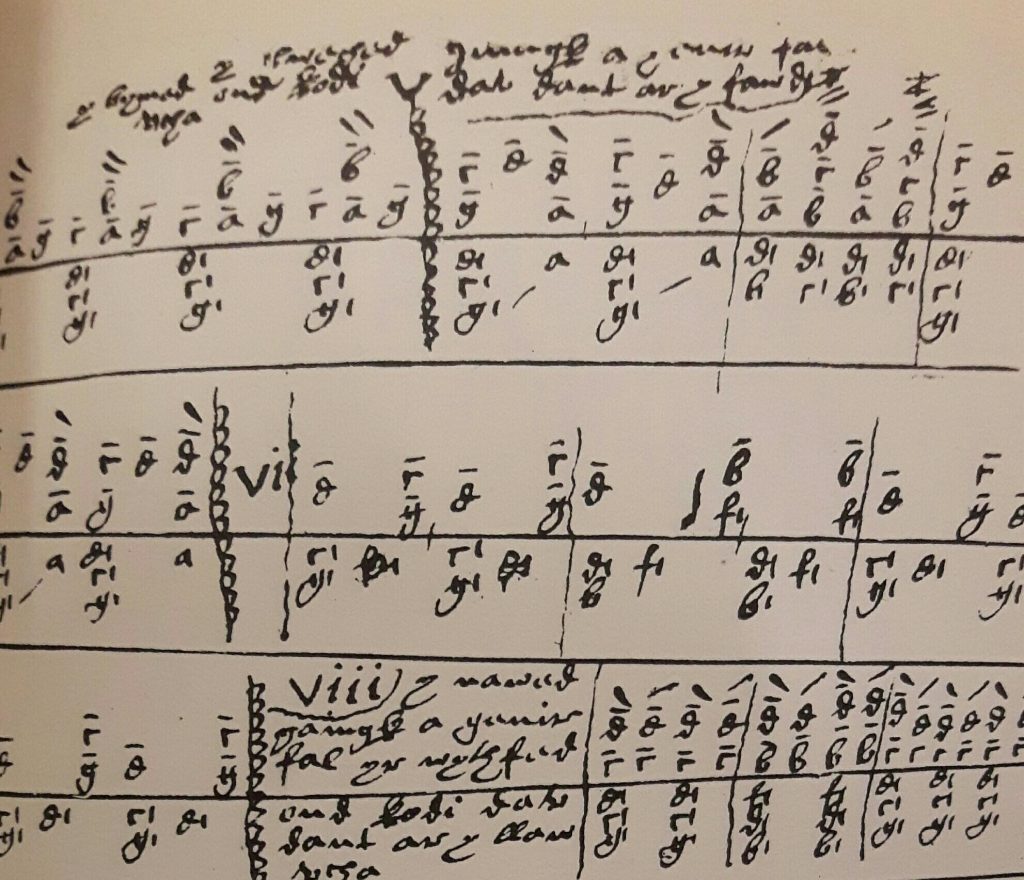 Tŷ Cerdd's archive also contains many books and periodicals on Welsh music that can be read and researched by the public, by appointment.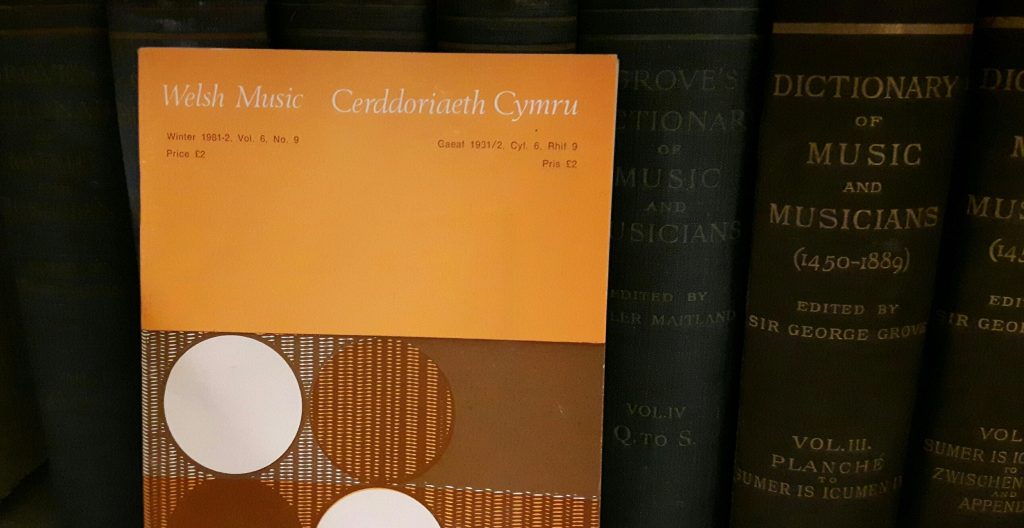 Tŷ Cerdd is a publishing house, and music available for purchase from Welsh composers is shipped all over the world for performance by choirs, orchestras and musicians.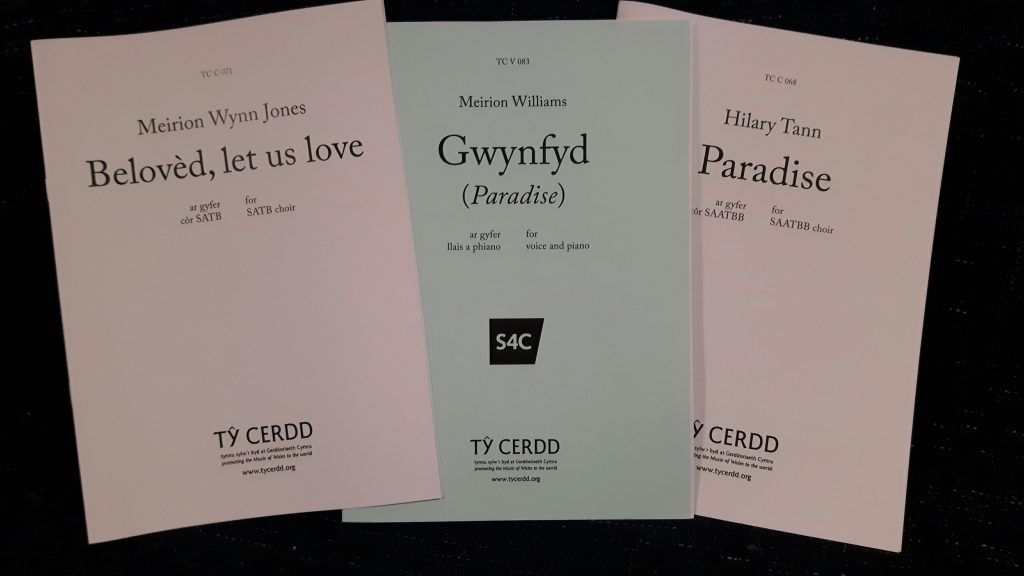 Tŷ Cerdd is also a record label, supporting and distributing contemporary and traditional Welsh music. They have an in-house studio and promote Welsh composition and performance, giving public access via the Tŷ Cerdd label.

Over the next year we'll be joining with Tŷ Cerdd to explore the musical landscapes of faith in South Wales, and we're inviting anyone with news of musical treasure to get in touch with us… we're looking forward to the treasure hunt!
‹ Back to Blog